Find the required documents and information drivers on this page with your ticket number and security code.


Numéros d'urgence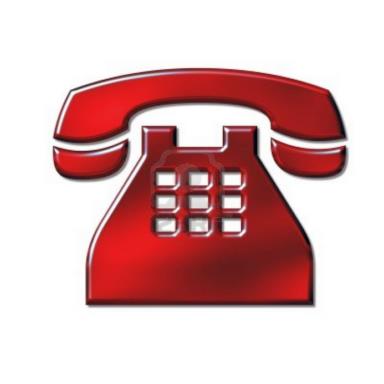 SNSM / CROSS : 112
URGENCE MARITIME CROSS : 196
CROSS GRIS NEZ :  +333.21.87.21.87 
Poste Sécurité, Mr GERARD GILLES
VHF CANAL : 16
URGENCE AERONAUTIQUE CCS : 191
SAMU : 15
POMPIERS : 18
POLICE :17

ORGANISATION :

GERARD BAYON, Organisateur et Pilote :  +336.10.32.56.13
MARIE-LAURE, Collaboratrice et Equipière :      +336.85.66.52.78

P&O CALAIS                +33 21 46 10 10
P&O DOVER                +44 871 664 2020



-Flash Infos Pilotes
Mesdames, Messieurs, Pilotes et équipiers,


Après de nombreux échanges, concertations, entre les divers intervenants Anglais et Français, Pilotes, médias, etc…
A l'unanimité, il s'avère que la sage décision est de reporter la Traversée de La Manche pour le Printemps 2016.

Pourquoi :
Malheureusement, la météo n'a pas été favorable depuis le mois de décembre 2014 croisons les doigts pour les 3 prochains mois.


Pour les inscrits :
Vous permettre de gérer vous-même la totalité de votre dossier,
Remplir votre dossier et le valider vous-même,
Remplir et imprimer la fiche BGTA pour le passage des Douanes Anglaises et Françaises.
imprimer l'ensemble de vos badges et Pass : Véhicules, Pilotes, équipier, retrouving (pax).
Enregistrer, remplir et imprimer vos documents de la P&O « aller et retour » et toutes les références des véhicules et passagers.
le jour  « J », nous vous remettrons uniquement vos Pass restaurant.
Le jour « J », Vous aurez en votre possession l'ensemble de vos documents nommés ci-dessus + vos assurances, licences, etc…
Et bien entendu : vos cartes d'identité ou passeports à jour.


      Pour ceux qui ont demandé leur désinscription et désirent, à nouveau de participer à l'évènement :
&    Pour ceux qui veulent s'inscrire  :
Nous vous donnons la possibilité de participer à cette Traversée de La Manche 2016.
Désormais, Vous pourrez vous inscrire directement sur le site : www.ams62.fr et de gérer vous-même la totalité de votre dossier.
le règlement sera à effectuer sur place le jour « J-1 » en chèque ou en espèces, une facture vous sera délivrée après la traversée de La Manche.
pour les montgolfières moins de 3000m³ le tarif restera à
585 €uros sans restauration du soir. 
pour les montgolfières dépassant les 3001m³ le tarif restera à 
685 €uros sans restauration du soir. 
Sur le site www.ams62.fr :
Remplir votre dossier et le valider vous-même,
Remplir et imprimer la fiche BGTA pour le passage des Douanes Anglaises et Françaises.
imprimer l'ensemble de vos badges et Pass : Véhicules, Pilotes, équipier, retrouving (pax).
Enregistrer, remplir et imprimer vos documents de la P&O « aller et retour » et toutes les références des véhicules et passagers.
Nous ne prendrons pas en charge votre restauration.
Le jour « J », Vous aurez en votre possession l'ensemble de vos documents nommés ci-dessus + vos assurances, licences, etc…
Et bien entendu : vos cartes d'identité ou passeports à jour.
Votre règlement le jour « J-1 » validera votre passage à P&O et l'obtention de votre gaz en Angleterre.

Nous bloquons le nombre de montgolfières à : 100.
Vos suggestions sont les bienvenues sur : 

mms62@orange.fr

, ou par téléphone 06.10.32.56.13.
Nous communiquerons régulièrement les informations sur :
Site internet www.ams62.fr,
Facebook 100ballons

L'équipe AMS et le Staff vous présente ses meilleures salutations.
Bonne reprise pour cette nouvelle saison 2016…
Gérard Bayon